Impact AND Income. Freedom AND Success. Fun AND Profits.
Everything you need to run a successful business with ease AND high-end coaching with experts & peers.
Are you ready to plant your flag and claim this success for yourself?
Feeling chained to your desk all day/every day because you have to hustle to make this work?
Sure, you LOVE what you do, so you don't mind the work. But are you starting to wonder, "When does this get easier?"
You built this business so you could have a LIFE and make a DIFFERENCE.
You KNOW you're going to succeed and this business is going to reach every corner of the planet!
But right now it feels like no one is recognizing your brilliance. You show up every day, do the work, but something's not clicking. There's a broken link somewhere and search as you might, you can't figure out where it is.
If you could just fix this one thing, you'd be golden. Because you're READY for massive impact and income!!!
I've spoken to and worked with so many business owners who've hit a wall because they've either DIY'ed as far as they can go on their own, OR, they hired an expensive coach who steered them down a path that looks nothing like where they wanted to go.
And now it's hard to know who to trust, what to do, and how to grow.
It's time to surround yourself with other thought leaders and game changers who get it. Who get YOU.
Business owners like you, who want to grow their following so they can change the world. Superstars at various levels of success to bounce ideas off of, share different perspectives with and build a strong network from.
What if you stopped following others and stepped into YOUR power as a leader? What if you had a business that fully supported you and gave you the space, income and freedom to be the BEST YOU possible and do world-changing work?
Here's what happens when you stand out as UNIQUELY and UNMISTAKABLY YOU:
Clients you've never heard of before appear out of thin air and ask to hire you – at full price!
Existing clients recommend you to their circle & their friends actually BUY from you!
Your work stops people mid-scroll because it's immediately recognized as YOUR magic and they want to hear what you're talking about!
Emails to your list get opened and calls-to-action get called in!
In other words, your marketing gets easier, your client attraction gets easier and your conversion rates go up!
Because when your message is clear and you stand out in your industry, EVERYTHING gets easier!
I get it, you've tried group programs before, you've hired a coach, you've worked on your mindset.
Real To Ideal is DIFFERENT.
Let me show you ~
I help you strengthen your own inner compass. So you can pick the path that's best for YOUR unique business and lifestyle.
I'll hand you tools to make work easier, but I'm also going to help you customize them to fit YOUR style, habits & work-flow.
No should's, have-to's or cookie cutters. No doing it my way because my way worked for me. We're going to find the way that works best for YOU!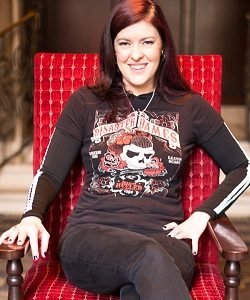 Sales calls are easy because you're getting on calls with people who you're excited to work with and who are ready to invest!
People refer their friends to you for help within your zone of genius!
You get warm leads from your website every week!
Influencers ask you to be a guest expert on their podcast, blog, radio show, etc.!
And you feel MF LEGENDARY in your business!!

You've built the foundation, picked a niche, made offers and gotten clients.
You've tasted success and you want MORE!
Whether you've had a $1000 month or a $10,000 month, there's plenty of room to GROW.
To triple your income. Triple your reach. Triple the number of people you can help.
WITHOUT tripling your workload!!

You don't need anymore expensive products, a team of copywriters, OBM, marketing strategist or anyone else right now. (But I'll show you exactly how to build a team of superstars to support you once you're clear on YOUR best path!)
All you need is YOU, your brilliant mind, your passionate heart, your intuitive soul and a mastermind of amazing women to keep your spirits up, the ideas flowing and hold you accountable for consistent inspired action.
A balance of information AND transformation.
Oh, and maybe one adventurous success coach that's going to walk you through every aspect of your business until we find that missing link and get it working for you.
That's the essence of the Real To Ideal Mastermind – coaching AND education. 6 months of high-caliber support from an innovative coach, a team of experts, soul sisters to encourage you and the guidance to run through your biz with a fine tooth comb to make sure every aspect is in alignment with your true heart and soul so that everything you create is unmistakably YOU!
This program already started. Join the email list to be notified the next time it's available:
Never mind your business for a second, let's talk about YOU. What happens for you when all this falls into place?
When you're the leader of a business that LIGHTS YOU UP and shines brightly for your tribe to see?
When you have a clear and easy strategy for creating and publishing content that lets you publish more in less time?
I suppose it will be different for everyone, depending on your personal tastes.  For me it looks like:
Waking up excited because I've enjoyed a full night's sleep after a day of balance, enjoying both work and play accomplishments.
Knowing exactly what to work on that day and how it's going to get the results I want.
Enjoying every interaction online with clients and peers alike because I'm not feeling overwhelmed or burnt out from talking to the wrong people all day trying to find the needle in a haystack that will be my next client.
Being super enthusiastic about what I'm talking about everyday, what I'm working on and LOVING the support of my team to handle all the pieces I don't like handling. So I remain excited, high vibe and inspired everyday!
I want that for you too!!  I want EVERY enlightened entrepreneur to do their best work every day so that we can make the world a better place, one client at a time, one dollar at a time, one day of blissful freedom at a time!
So that's where I come in. Or rather, this amazing group program. It's designed to bring all your blood, sweat, and tears together into a business that just simply works better. Feels better. Does better.
I'm a curator. I love bringing the best things together to create magic.
I'm also a distiller. I thrive on distilling the essence out of chaos so we can focus on the high octane stuff and discard the crap at the bottom.
I'm a mechanic. I can't even help it. I break stuff apart to see if it can be put back together in a way that's better for the purpose it serves.
I'm holistic. I see the big picture and how everything's connected. It's been the #1 most common thread through ALL my jobs, hobbies and experiences.
Curious why any of that matters? Because I've woven all of that into this program. To make sure you and your business get all the benefits, like:
A collection of experts unlike any other group you've looked at. This is my personal inner circle. The women who help me create magic that's intensely more than I could possibly create on my own.  #NoSuchThingAsASuccessfulSolopreneur #TakesATribe
We're going to cut away the fluff and focus on the powerful stuff so you can create more in less time. So that your message is all-encompassing but crystal clear. So that your brand does the heavy lifting while you're enjoying a spa day (or a hike or whatever divine recharge you enjoy!)  #WorkFiercelyNeverFrantically
We're going to literally carve your business up – your schedule, your offers, your energy, your process, your tools, etc. – and make damn sure it's put together in the way that makes the most sense FOR YOU. #DoWhatYouLoveNotWhatYourCoachLoves

If something isn't working (or hasn't been working for a long time and no one has been able to help you fix it!) we're going to go deep into the issue and look at everything that affects it. Just because your FB Ad for your lead magnet isn't leading to new list subscribers doesn't mean your ad sucks or your audience hates your freebie. We're going to jiggle all the connections to find the broken link. Everything from how you

really

feel about that lead magnet to whether the copy connects the dots from one page to the next.
I could go on, because I'm JAZZED about this program and I would literally love to talk to you all day about it!!!!
But here's what I think is the most important piece:   Every week has both inner work and outer work to help you master your own power as a luminescent superstar and CEO while also showing up in front of your soul-mate clients so they can get to know, like, and trust you from Day 1.
Which means, as soon as you start liberating the successful CEO inside YOU, your audience is going to notice!   It shouldn't take a full 6 months for you to achieve all the results I've described here. But I made this program 6 months long to practically guarantee that you'll see these results and benefit from a lasting connection with the other women in your group so your network grows at the same time.
IF you put in the work. And pay attention. And ask for help when you need it.
Even if that last one is scary now, just wait. 6 months from now you'll be a pro at getting the help you need and growing quickly.
~ TESTIMONIAL ~
OVERWHELMED ONLINE TO OVERJOYED OFFLINE IN 4 MONTHS!

Mollie taught me to dig deep and stop being a follower.  Ultimately it came down to giving myself permission to forge my own path and as a result, I have found my authentic voice, I have rediscovered my drive for success because things are now on my terms.  I am confident in my "what" and my "why"  I speak confidently about what I do.  I do what I do well and I charge rates that reflect my value.

I think the format is phenomenal.  I started out discovering my "why" then moved to the "what" which was completely different (and way better) then what I thought it would be and then, to top it all off, Mollie gives you the "how". 

Based on my experience, this program is the real deal because it goes deep.  It forced me to be honest with myself and finally identify what I "really" wanted to be doing.  As a result, I have my dream job and it is going in directions that I couldn't even have imagined before I started.  

The key difference this time around is that I have no reservations about what I do and that I am good at it.  I have confidence in my businesses foundation which allows me to take risks and try new things.  It also allows me to say, "no" because I am clear on what my business is and not every opportunity is a good fit.  That alone is hugely powerful.

~~~

Alissa started this business with a goal of creating online success through sales of her ebook cookbook and online mini-courses. But after doing the inner work around what truly lights her up, she realized that her struggles were due to trying to fit the round peg into a square hole. Her real talents were in-person events where she could feel the energy of her live audience! Now Alissa has a thriving offline business that's enhanced by her growing online presence. During our last group call together, Alissa shared that she's been able to use all the exercises and methods in this program to grow her business offline. That these techniques are equally successful offline as online!

You can learn more and support Alissa in the following places:
During the 6 months we work together, you'll completely refine/perfect/improve:
Your personal brand – how you want to show up and what you want to be remembered for
Confidence, clarity & success mindset
Content creation, strategy and scheduling
Becoming KNOWN and recognized in your industry by clients, followers, peers and the media
A work schedule that works for you and includes plenty of freedom for other things
A business that's built on YOUR bliss, that feeds your creative energy and fills your schedule with ideal clients
A strong network of other (r)Evolutionary leaders and world-changers
And so much more!
This program focuses equally on the INNER work needed to become the best possible YOU and the OUTER work of showing up, standing out, being visible and getting RECOGNIZED by soul-mate clients, supportive peers and media opportunities.
Your WHY, your purpose, your definite chief aim
Who do you want to work with?
Becoming the leader you want to be
Protecting your superstar energy
How will your biz transform the world?
Positioning your biz to stand out & connect with soul-mate clients
Visual branding so your clients recognize you YOUR unique brand + message
Milestones, metrics, stats & tracking your success
How to automate, delegate and eliminate as much as possible so you can stay in flow without being weighed down by the back-end crap
Standing out in your industry no matter how crowded or oversaturated it is
Getting your content in front of the right people at the right time so they come to you ready to buy
Legendary copywriting to bond with your soul-mate clients
Buzzworthy brand awareness
Leveraging your best communication style to bond with ideal clients
CONTENT STRATEGY & CREATION
Your irresistible opt-in lead magnet
Nurturing email sequences that turn fans into clients
Content planning for max results from minimum effort
Repurposing for multiple platforms
Confident & comfortable sales techniques
Relationship building for long term success
Being seen as the EXPERT in your field
Press, media, guest spots and getting your name out there
Networking with peers for success & support
Building & expanding your team
Growing your movement to every corner of the planet!
~ TESTIMONIAL ~
TOTAL BIZ TRANSFORMATION - FROM PAIN TO PASSION THAT PAYS!

If you feel like you've made some progress in your business but can't seem to get to the next level, then this is definitely the program for you. It will remind you of why you started and why your business is so important to you. Often that part gets lost, after we've been at it for a while and we get bogged down with the "stuff." A reminder of why, brings back your motivation and focus. Taking a more concentrated look at your branding and how you're showing up, can show you where you're lacking, but also how far you've come, which are again, important for moving forward.

Thanks to this mastermind, I am 100% clear on my message, how I deliver it, and how I'm showing up every day. I'm madly in love with my branding, content style, and colours, and I have considerably more confidence in showing my branding and images, everywhere I can.

And, I know what I'm doing next with my business. I have a plan for moving forward, new products to create, the support of some wonderful businesswomen, and a lot more knowledge of why we need to use certain business practices, instead of just how to do them.

Mollie has gone over and above what was promised with her support, encouragement, and occasional kicks up the butt. The self-confidence that I now have in my business is directly due to the exercises in the mastermind. It helped me see why the business I had wasn't the right business for me and Mollie helped me create a new business from scratch.

And this business I've created? Is so fucking important, and worthwhile, and necessary to the world right now. It's healing me, it's helping me to heal others, and it's helping to start another shift in women's rights and evolution, because we still have to fight for every damn step forward. That's massive, Mollie. And when I'm the huge success, that I now know I'm going to be, I'll make sure that I keep reminding you that you played a huge part in that success.

~~~

Fiona started this mastermind program with a business that felt like it took ALL her energy to maintain. About one month into the program, she realized why it wasn't working for her - this wasn't her true calling. Her soul's purpose. It took Fiona 3 months total to go from her initial idea of helping women without children find healing through a passion project to her first paid client - all while continuing with the mastermind!

Zero to paid client in 3 months! And now she ADORES her work, adores her business, her message and her legacy. She has literally built a MOVEMENT of woman without children who have love and energy to make the world a better place.

You can learn more and support Fiona in the following places:

Women Without Children Loving The World website
Weekly lesson modules with online AND offline action steps
3 live group calls per month at 2 hours each – 36 hours total!
Group calls are recorded for anyone who can't make it live (or to watch again)
Spreadsheets, Worksheets and other TOOLS ready for you to use to track, strategize and map out different areas of your business so you can SEE what's working and what you need to do to maximize your success.
Resources custom-tailored to the needs of the group
Office hours with Mollie to get questions answered or feedback on your work
Secret FB group for support between calls
Help with messaging, social media marketing, sales copy
Raise your vibe to attract dreamy clients
First access and discounts to new Real To Ideal programs and products
Tania Dakka is a copywriter and head mischief-maker at Badass'D Digital Ink and founder of Fire of the Diamond. She writes copy for 6 &7-figure coaches, small businesses, and franchises. She's even contributed copy to a campaign for a $61M brand. Writing copy has been her business since 2011 and if there's one thing her Scorpio soul knows? It's emotion and the effects it has on the wallet.
Sarah Elizabeth is a business coach, specializing in technology and epic content strategy. With more than 10 years as a teacher and a coach, a performer and a director, she became a coach to help creatives become entrepreneurs and vice versa. She believes in the power of technology to bring creativity to life, and she is firmly dedicated to giving the world the condition she calls "neck tingles", that amazing, epic feeling one gets after watching, reading, or hearing something truly epic. And her clients do the same.
Chantelle Davis-Gray is a web and graphic designer helping women grow their do-good, feel-good businesses. Chantelle combines her artistic and technical skills with strategy to create design that not only looks great, but also inspires action. She has an innate knack for compassion, planning and attention to detail, taking the overwhelm out of the process. She provides next-level support for her clients so they can stop stressing about design, and put their time and focus into the work they love. Find out more and see examples of her past work at chantelledavisgray.com
Jacqueline is a business consultant & marketing strategist, brand storytelling & messaging maven, and Founder of The Anti-Conference Movement. Her coaching/consulting company is called Creativision, Inc. and she also co-founded Energy: Made With Intention, an all-natural vegan cosmetic product company. In her day-to-day work, Jackie helps visionary entrepreneurs make their ideas come to life and build powerful brands & businesses using purposeful marketing strategies rooted in clear messaging, authentic story, and real connection. For the last 5 years, she has worked with amazing individuals and companies like TEDx, Ear2Ground, + more. Jackie believes in a better, sustainable, more impactful way to do marketing and business, and she believes there's a message, movement, and vision inside all of us that deserves to be brought to life.
In a nutshell, you'll walk away with the business you always dreamed of, clients you adore and the success mindset to keep growing to the next tier of success!
This program already started. Join the email list to be notified the next time it's available.
And of course, your host ~ Mollie Fagan ~
Founder of the Real To Ideal Movement for rEvolutionary Leaders
Success Coach & Business Mentor
Her mission is to save the world, one client at a time ~ through coaching, philanthropy and wizardry. She helps business owners tap into their own rEvolutionary power to become an enlightened entrepreneur AND grow their own world-changing movements. She's also an active global citizen AND donates 5% of all income to environmental & humanitarian charities.
This is the only program of its kind that balances inner work AND outer work, strategy AND mindset, fun AND profits, branding AND sales, impact AND income, success AND freedom, led by a natural introvert who assures you that YOU can do this too!
Most of the time, yes. All of the time, maybe. Groups will be no bigger than 15 people and not everyone shows up to every session. In my experience, everyone's questions get answered during each call without going over the time limit. If something is easier to cover in the group instead of on the call, we may save that for outside the session and cover it in the group instead so that there's plenty of time for 1:1 coaching during the group sessions.
Technically, you can quit anytime. But it still costs the same whether you finish it or not, so you might as well get your money's worth and stick around. (In other words, full price & no refunds.)
The goal of this program is to jiggle every connection in your business, analyze every angle, dig up the roots and look at WHY something isn't working for you. I made this program as a response to the MANY people who had been steered down the wrong path by a coach who didn't "get" them. Of course, I can't literally guarantee results because I can't guarantee that every business idea will work or that you're the right person for the niche you chose. But if you've got a profitable idea and the passion to see it succeed, I can almost guarantee that this program will take you there. But don't take my word for it. Read the testimonials, talk to other clients, jump on a Zoom call with me to make sure this is the right fit for YOU.  I don't want anyone in this program who's looking for reasons this will fail!
Still have questions? Send 'em over! My goal is to see you succeed, so I only want you to buy this program if it's the right choice for your unique biz.